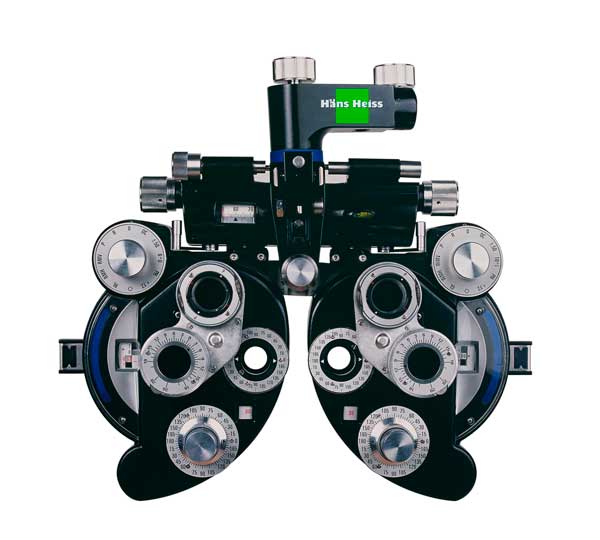 USAGES
This device is applicable to ophthalmology department of hospitals and spectacle stores for precision measurement of visual functions such as myopia, hyperopia, astigmatism, eyesight balance, heterophoria, stereoscopic vision and eyesight amalgamation.
FEATURES
Unique design of butterfly-shape appearance.
Capable of checking up all-sided visual functions, accurate and comfortable in measurement.
Exquisite manufacturing technique, with comfortable feel.
High grade plated-film used in all optic lenses.
Spherical power (spectacle lens)
-25 m-1~+25 m-1
Cylindrical power:
-9.99 m-1~+9.99 m-1
ADD power
-9.99 m-1~+9.99 m-1
Spherical power(contact lens)
-20 m-1~+20 m-1
Dioptor step
0.01 m-1 .0.06 m-1 .0.12 m-1 0.25m-1
Axis
0~180°
Increment: 1°
Prism basal angle
0~360°
Increment: 1°
Prism power
0~20 cm/m (horizontal direction)
Increment:0.01cm/m
0~20cm/m (vertical direction)
Increment:0.01cm/m
Applicable lenses
φ10mm~φ90mm dia
≤20mm center thickness
Applicable frame leg length
0~158mm
PD and PH measurement
PD=42mm ~ 82mm
Increment:0.25mm
PH=8mm~ 45mm
Increment:0.25mm
Qualitative measurement of UV transmittance
Instrument body power
DC12v
45va
Adapter
Input AC110V-240V
50HZ-60HZ
Output DC12V
45VA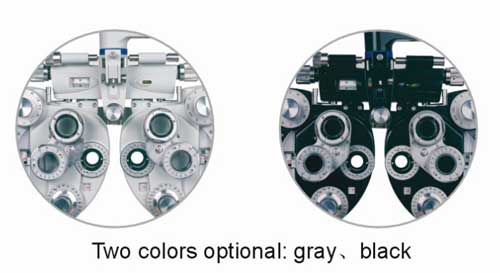 Working Environment
The instrument should be installed and worked under such environment:
Temperature: 5°C-35°C
Humidity: below 85%RH
Clean indoors
No direct strong light
No vibration and collision
Size and weight
Size: 235(W)×246(D)×487(H)mm
Weight: 6kg
Other indexes
Display: TFT color screen
800×480dots
Touch screen
Printer: Thermal printer. 57mm wide
Interface connectors: USB, RS-232