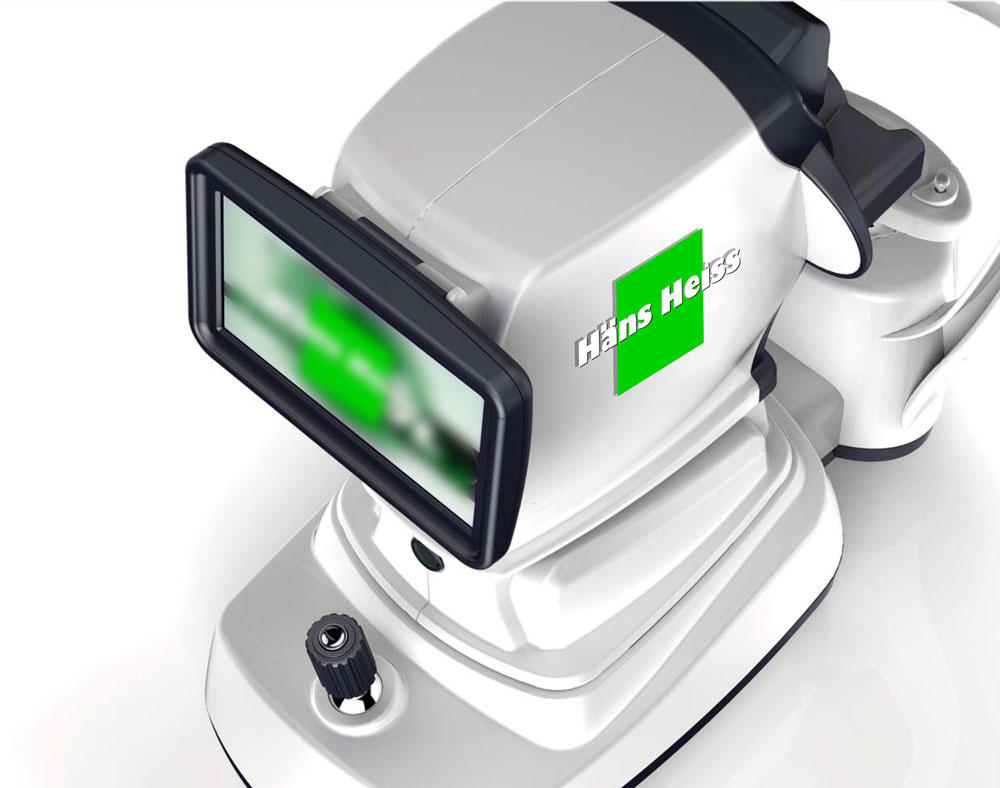 Easy to use
Wide 7 inch Touch-screen panel.
Auto Ref-keratometer HRK-10000 is equipped with a wide 7 inch color TFT LCD with touch-screen panel to use all the functions with ease.
Fully automatic measurement operation
The correct position of patient's eye is available to be found automatically by internal-software without operation of joystick. Further, HRK-10000 is also available to align and measure automatically with touching of screen only.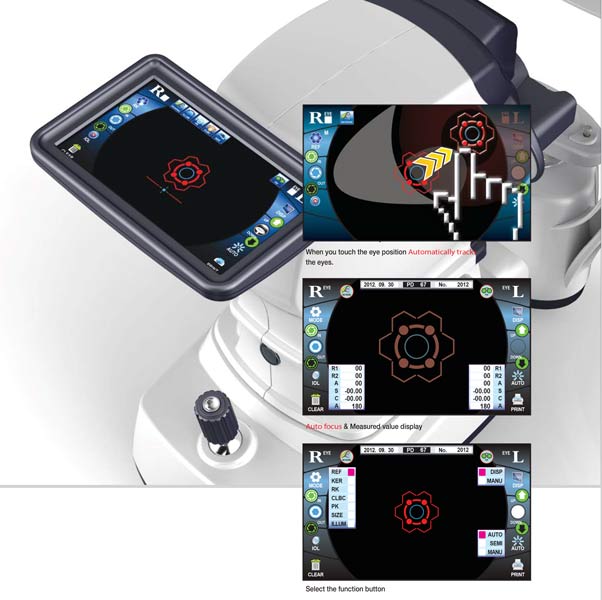 Tiltable LCD screen for 120 Degree
The LCD screen enables operator to measure in comfortable position even when the patient's eyelid needs to be opened by operator.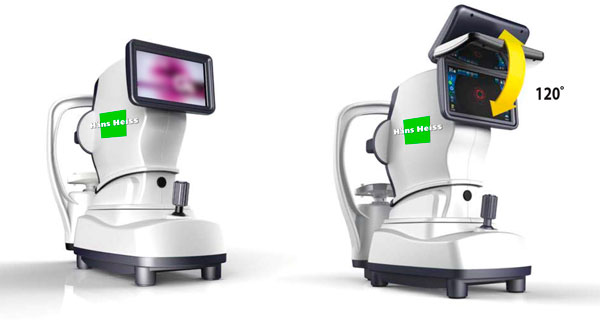 ---
Suitable Chin-rest & Head-rest
Hansheiss HRK-10000 provides the patients with the comfortable measuring environment by adopting Chin-rest and Head-rest with soft material of silicon rubber.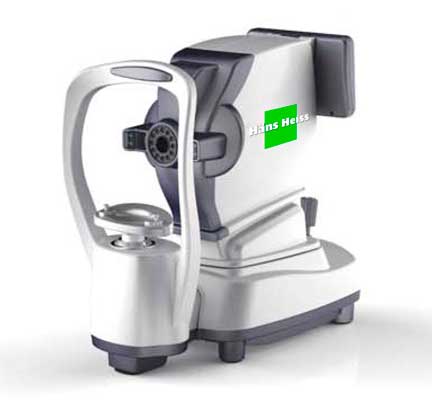 ---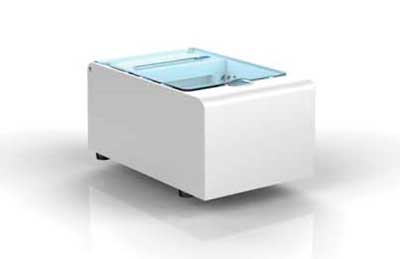 External thermal printer
External thermal-printer equipped with auto loading & cutting can be connected with HRK-10000 using RS-232C or wireless RFID. It can be also connected with other devices such as auto vision-tester, PC, auto lensmeter and so on.
Compact design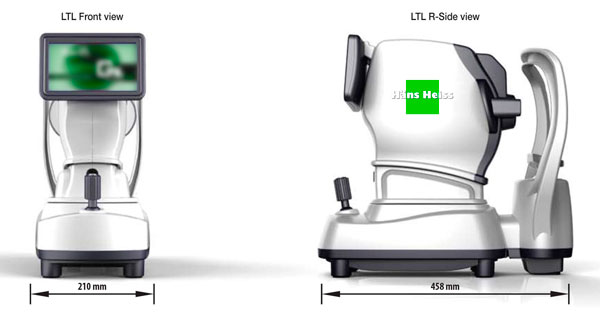 Speccifications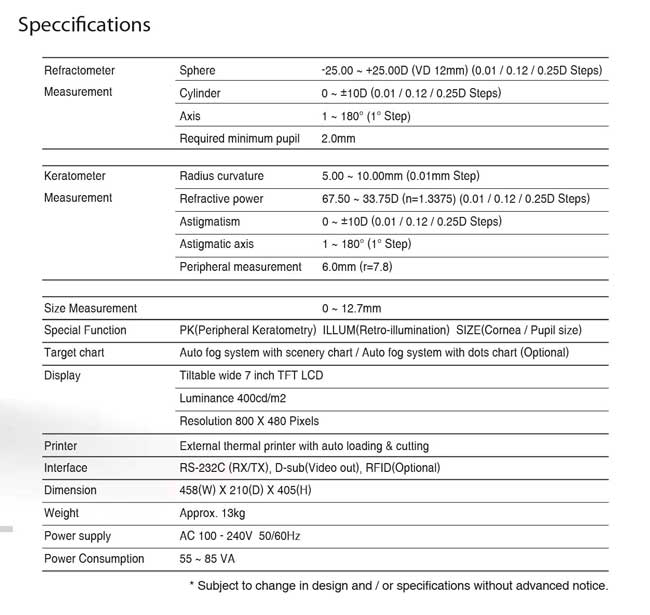 ---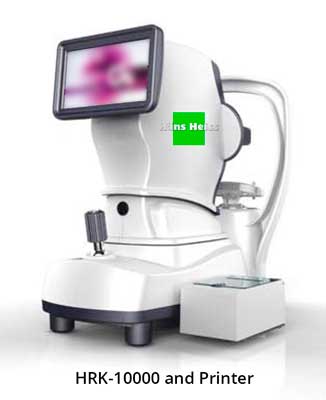 Networking ability
It allows to connect with other devices such as auto vision-tester, auto lensmeter, PC as well as EMR/EHR protocol system.