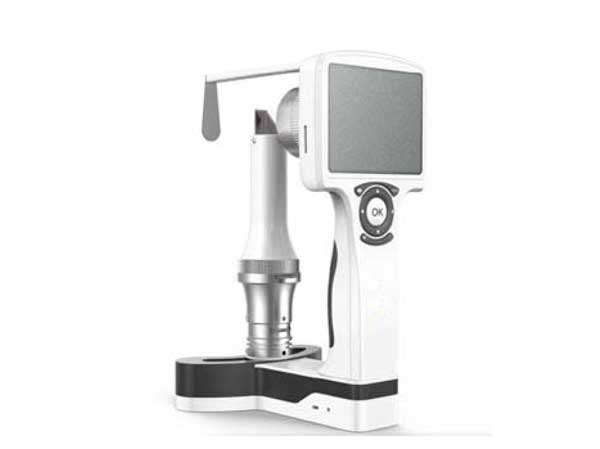 High luminance white LED for the first source of light. It is unnecessary of the troublesome lamp exchange and the life of the lamp became long.
Characteristics
High luminance white LED
Lightweight: 1.80kgs including battery
Lit Width is continuously variable
Compactness enables inspection before/after operation at the examinees beside
Operable in a wide range of applications from rounds in and outside hospital to screening of children and students
On/Off switch easy operated by top of finger
Battery drive – continuous operation is about 2 hours possible with a battery( in full charged state with maximum illumination)
Technical Specifications
Microscope
Eyepiece 10X ---- Magnification 10X
Eyepiece 16X ---- Magnification 16X
Illumination
Slit Width 0~ 10mm (Stepless adjustment is possible)
Slit Length 10mm
Diopter Compensation : ±7D
Diameter of Light: ¢1, ¢3, ¢5, ¢10mm
Pupil Distance: 48-70mm
Working Distance: 80mm
Filter: Heat absorption, Redfree, Cobalt blue.
Illumination Rotation: horizontal ±30°
Power Supply: 7.2V 750MAH (Lithium battery)
Input Voltage: AC 110V/60Hz ; 220V/50Hz
Output Voltage: 8VA
It is used for observing and photographing for ocular anterior segment, including eyelid, conjunctiva, sclera, cornea, atria, iris, pupil, Lens, vitreous body.