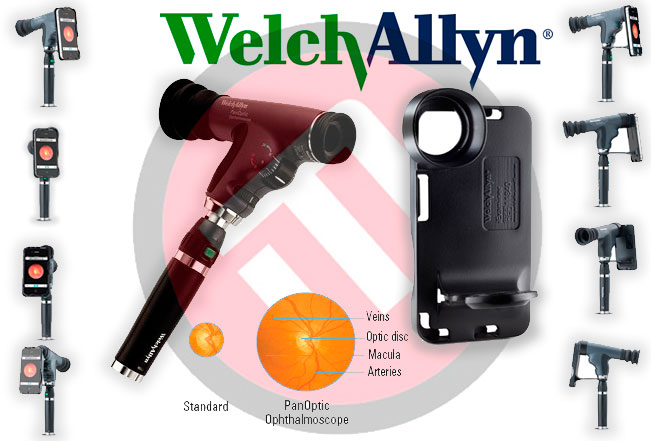 The new Welch Allyn iExaminer turns the PanOptic Ophthalmoscope into a mobile digital imaging device allowing you to view and take pictures of the eye like you've never done before. The adapter aligns the optical access of the PanOptic Ophthalmoscope to the visual axis of the iPhone 4 or 4S camera to capture high resolution (5/ 8 megapixel*) pictures of the fundus and retinal nerve.
The iExaminer App then allows you to store the pictures to a patient file or email and print them. And, because the PanOptic Ophthalmoscope provides a 5x larger view of the fundus than a standard Welch Allyn ophthalmoscope and 25° field-of-view without having to dilate the pupil, the fundus imaging can happen anytime, anywhere.
The iExaminer has been tested in a clinical setting and can be used by clinical technicians as well as physicians. The iExaminer take simultaneous video and high resolution photographs which allows the user to pick the best photos from the imaging session. This new technology can be used on an undilated eye or with minimal dilation for a better view of the optic nerve.
All of the photos on the website were taken with the iExaminer and exported via our multipurpose App now available at the App Store.
**The iExaminer hardware does not adapt to the iPod Touch or iPad.
**The Welch Allyn PanOptic™ and iPhone 4™ are NOT included.